Solo Stove Lite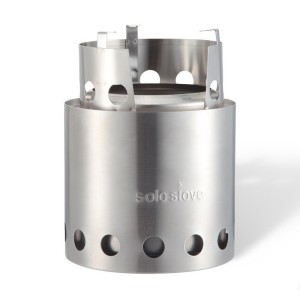 Reference: SS1
Manufacturer: Solo Stove
Wood Burning Backpacking Stove
£69.95
The Solo Stove Lite is the perfect addition to any backpacker's bag as a lightweight cooking stove for one to two people; and the best part? No fuel to carry! Your food shouldn't depend on carrying or finding a place that sells gas when nature provides the perfect tinder and wood all year. Now you can minimize your pack weight and your footprint with this ultra-efficient stove.
The Lite operates on small twigs and sticks, or an alcohol burner (not included), to fuel the fire while the air intake holes on the bottom pull air in towards the fuel source. While air is being pulled in, the double-wall construction allows air to be heated up and fed through the top vents providing an extra boost of pre-heated oxygen, creating a secondary combustion. With this, you'll get a hotter fire with less smoke!
Another great feature of the Solo Stove is that it has an ash pan that collects the ash and prevents ground scorch, making it perfect for no trace camping etc.
Weight: 9oz/255 g                    Diameter: 4.25″/10.8cm
Height: 3.8″/9.7cm (5.7″/14.5 cm with ring)
Material: 304 stainless steel, nichrome wire
Fuel: Twigs and other biomass
Boil time: 8-10 mins (32 fl.oz/ 950 ml)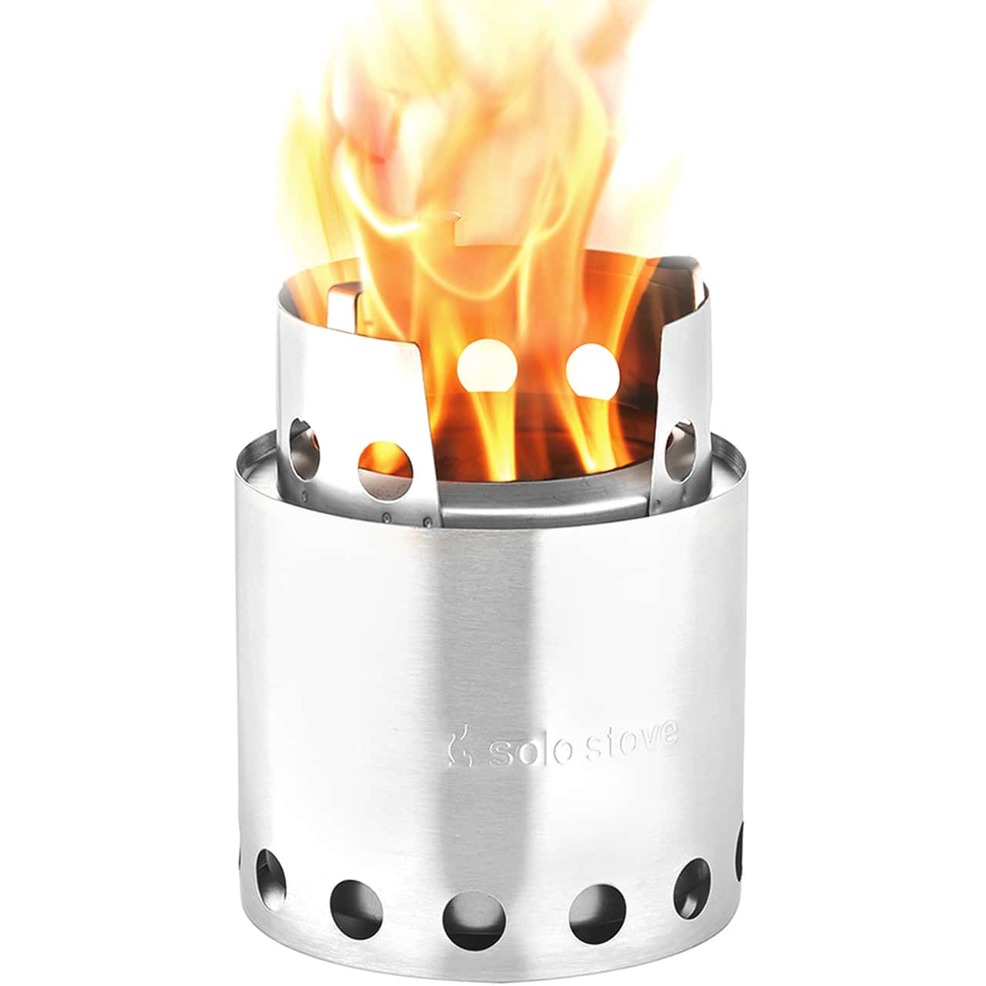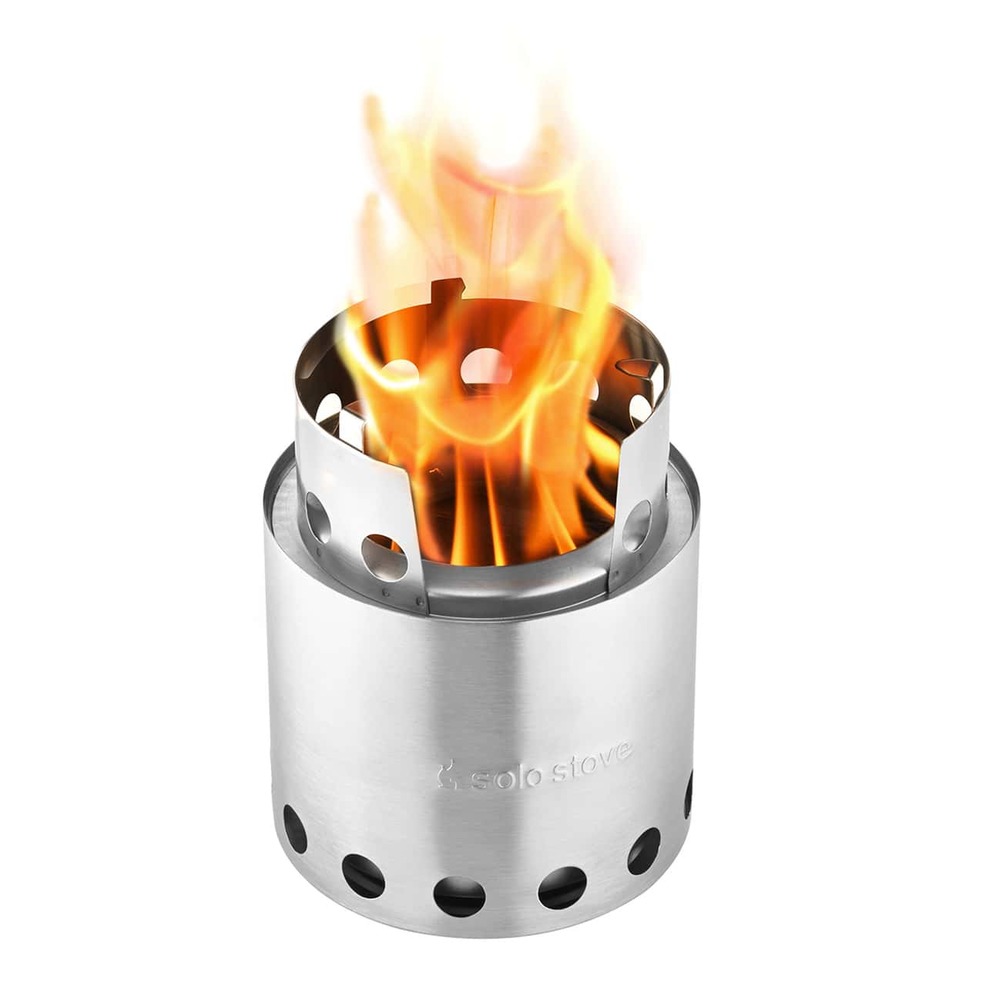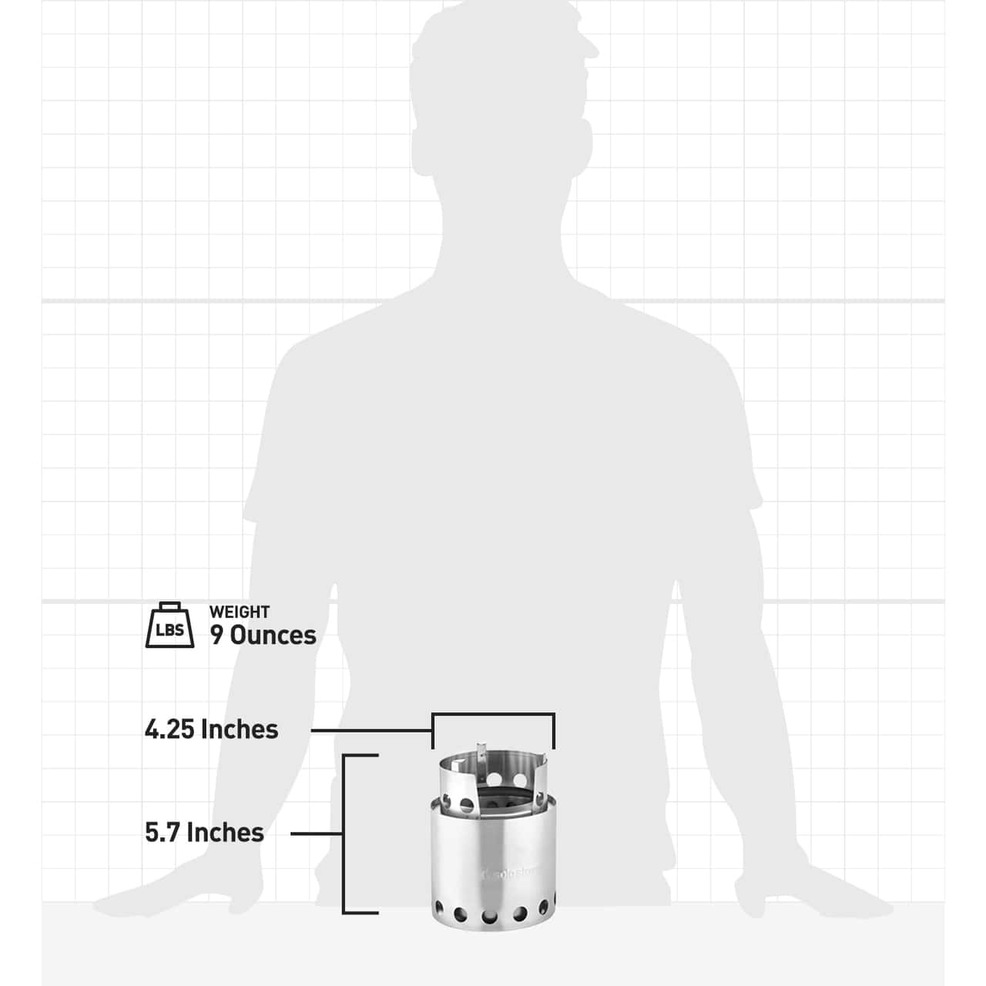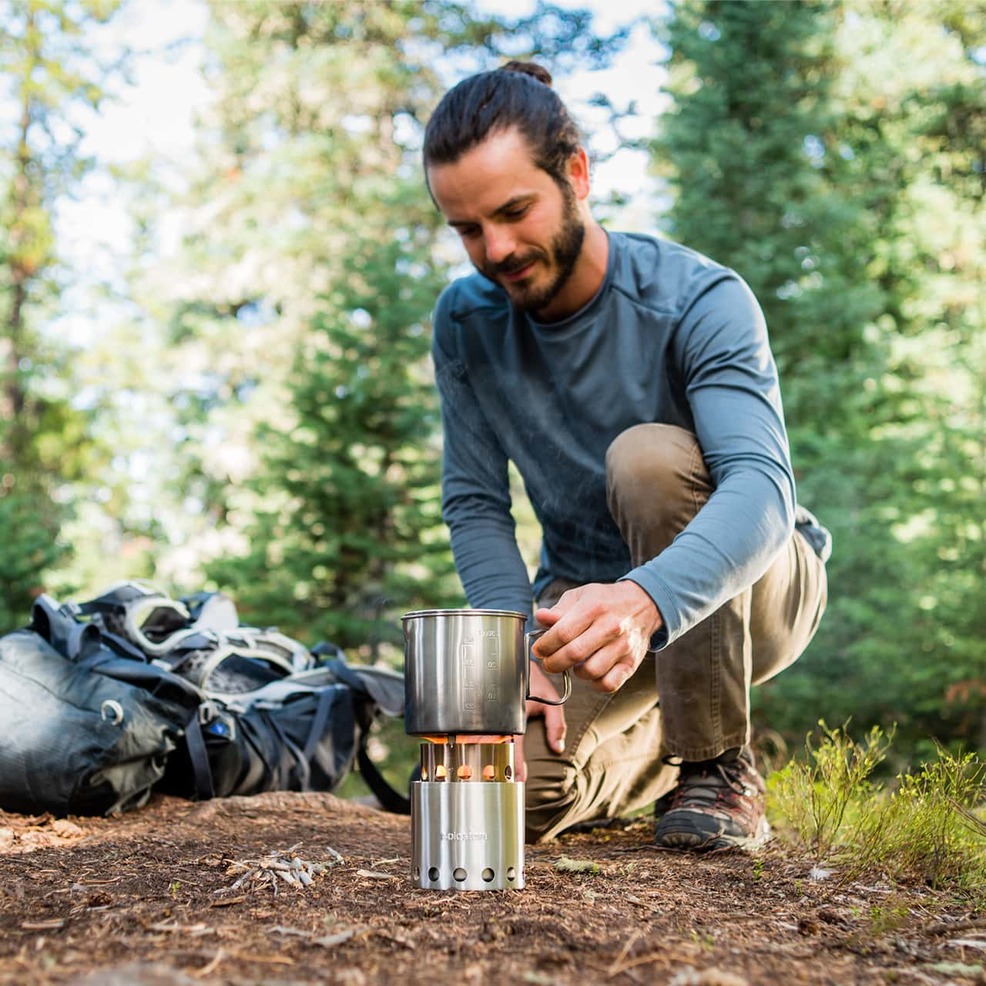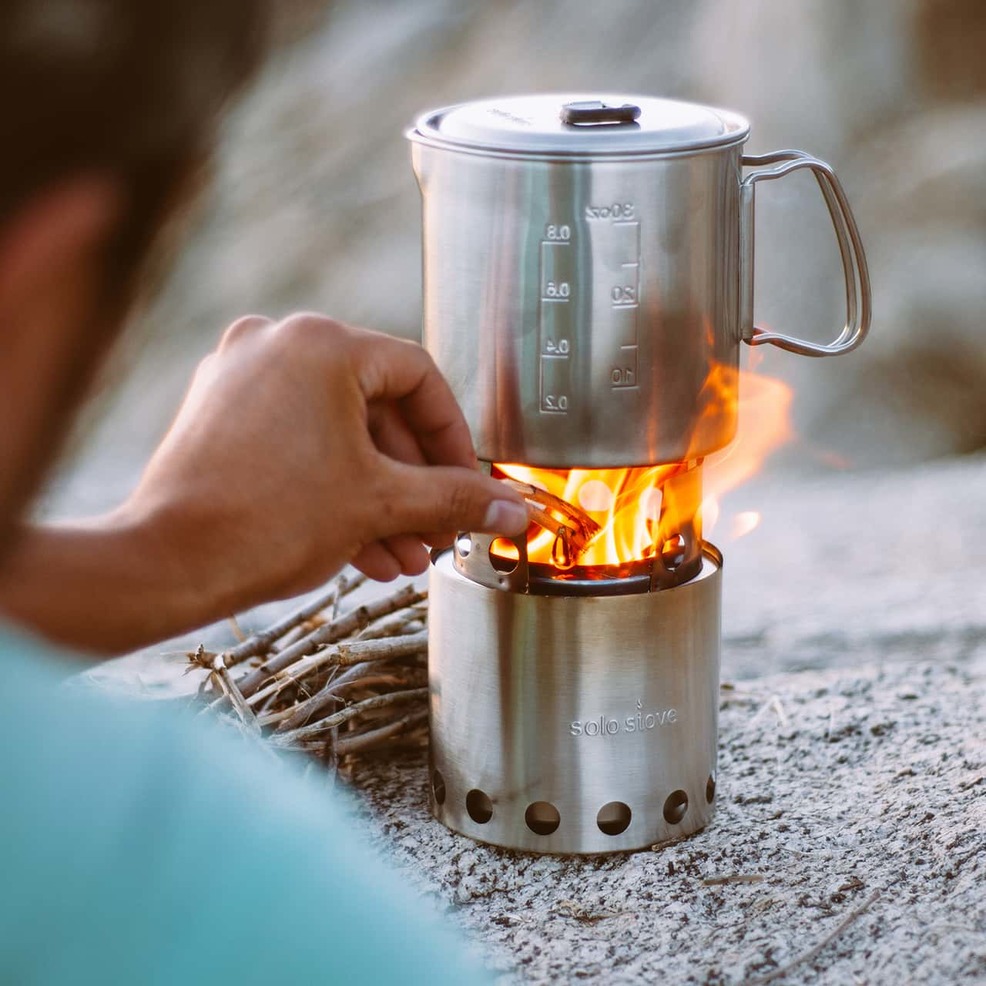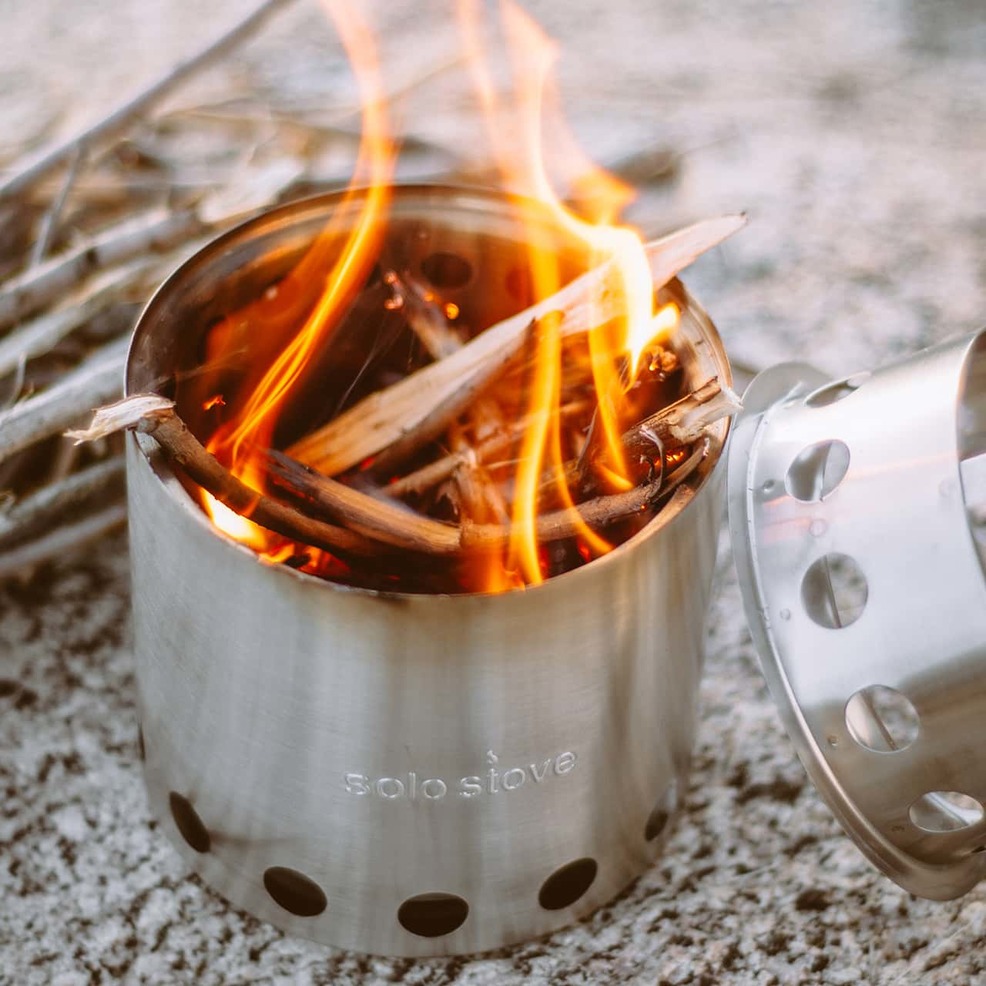 £69.95  Free Postage to UK mainland (The Highlands and Islands and overseas will cost extra. Email me for a shipping quote: tim@edenwoodpaddles.co.uk)
Solo Stove Pot 900

SSPOT1
£39.95
The lightweight Solo Stove Pot 900 is the companion pot crafted specifically for use with the Solo Stove Lite. When nested, the Solo Stove Lite fits inside the Solo Stove Pot 900 for easy storage. Made with premium grade 304 stainless steel, the Solo Stove Pot 900 is more durable than aluminum pots and arguably, a safer and healthier choice.
Easy to use lid with a rubber coated lift tab (lockable in the upright position)
Pour spout for easy pouring
Double fold out handles
Volume markings in oz and mL
Black nylon stuff sack with drawstring
£39.95  Free Postage to UK mainland (The Highlands and Islands and overseas will cost extra. Email me for a shipping quote: tim@edenwoodpaddles.co.uk)