Carry-on compliant waxed canvas stuff sack
An expertly crafted sack to wear on your back and haul the stuff that needs to be carried. A backpack with straps attached to a solid brass ring – what more could you need (or want)?
£95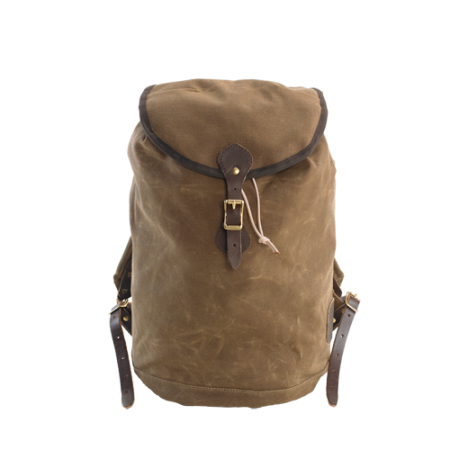 It's simple to like, just toss stuff inside, throw it on your back and roll.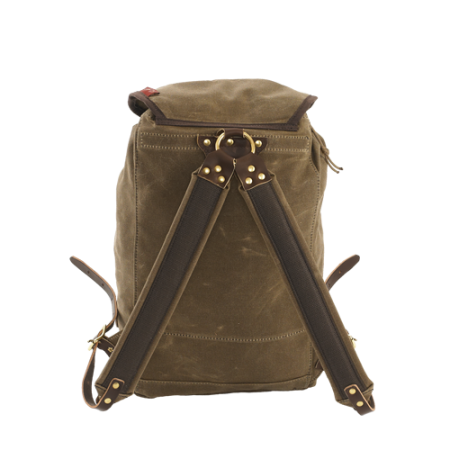 It's carry-on compliant, about the size of a five gallon bucket with a flat spot for your back.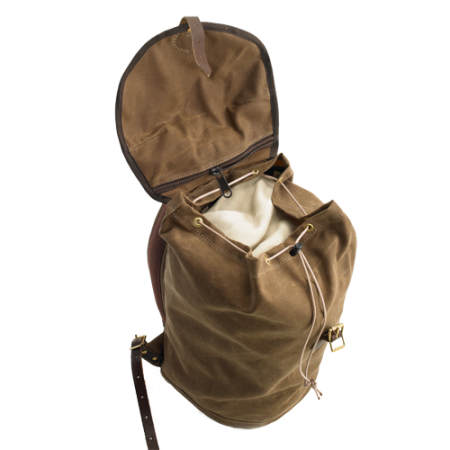 Waxed canvas, great leather, double reinforced bottom, solid brass hardware, guaranteed for life – enough said.
£95 with free postage
To order one, contact us at tim@edenwoodpaddles.co.uk.
You can pay by Paypal, bank transfer or cheque.
Specifications
Size / Volume:

20″h x 11″w x 9″d – 1980 c.i.(Approx.)

Weight:

2.30 lbs.

Pockets:

1 zip, bottom of flap

Closure:

Para cord cinch

Shoulder Straps:

Waxed canvas, 1.5? cotton web, foam pad, leather attachment, attached to yoke ring

Base:

Double canvas

Materials:

18 oz. waxed canvas, premium leather, solid brass hardware