The Voyageur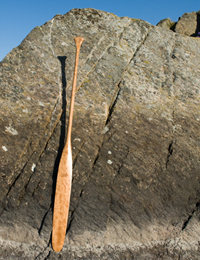 The Edenwood Voyageur is designed to capture the essence of the paddles used by the Voyageurs during the fur trade in Canada.
Their paddles had long slim blades that enabled a rapid stroke rate for up to 16 hours travelling each day. Our version's long slim lines allow the same rapid easy stroke rate that eats up the miles with surprisingly little effort.
It comes with all the usual Edenwood refinements including fine edges a super silky smooth oiled finish that is very easy to maintain and cherry paddles have a hidden reinforced tip.
It makes an excellent solo paddle and is ideal as a bow paddle in combination with our Ottertail in the stern when paddling tandem. Typical weight in Cherry is around 650 grams and Maple 750 grams.
Whether for covering long distances or simply enjoying some time out on the water this paddle is highly recommended and one of our favourite designs.
£170 + £15 p&p
All Edenwood canoe paddles are hand crafted to order. If you would like more information, or to place an order, please see our contact and order information page.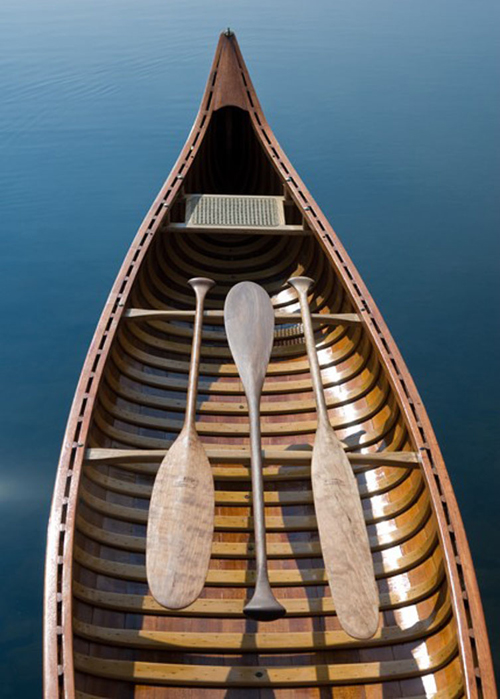 'There is magic in the feel of a paddle and the movement of a canoe.' Sigurd Olson