The Maliseet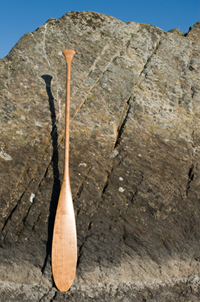 The Edenwood Maliseet is based on the paddles of the indigenous people of the St John River Valley and its tributaries in New Brunswick and Quebeck in Canada and across the border into Maine, North America.
The Maliseet and their close neighbours, the Passamaquoddy were highly regarded by the European settlers for the quality of their workmanship in canoe and paddle making.
Their paddles were elegant, well made and often finely decorated. The Chestnut Canoe Co. was also located on the St John River and the paddle simply listed as 'Style A' in their catalogue was notably similar in design to the native paddles.
The Edenwood Maliseet borrows much of the elegant form of these tribal paddles and bears a strong resemblance to Chestnuts 'Style A' paddle. It has a moderate flex, fine edges and a beautiful satin smooth oil finish that gives the paddle a very pleasing feel. It makes a great solo paddle but is equally effective as bow or stern paddle when paddling tandem. Typical weight is around 700 grams in Cherry, and Maple 750 grams.
£170 + £15 p&p
All Edenwood canoe paddles are hand crafted to order. If you would like more information, or to place an order, please see our contact and order information page.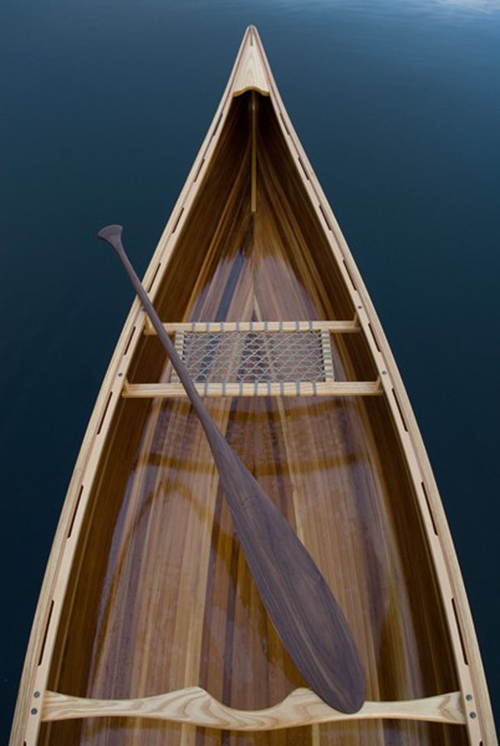 'Wherever there is a channel for water, there is a road for the canoe.' Henry David Thoreau